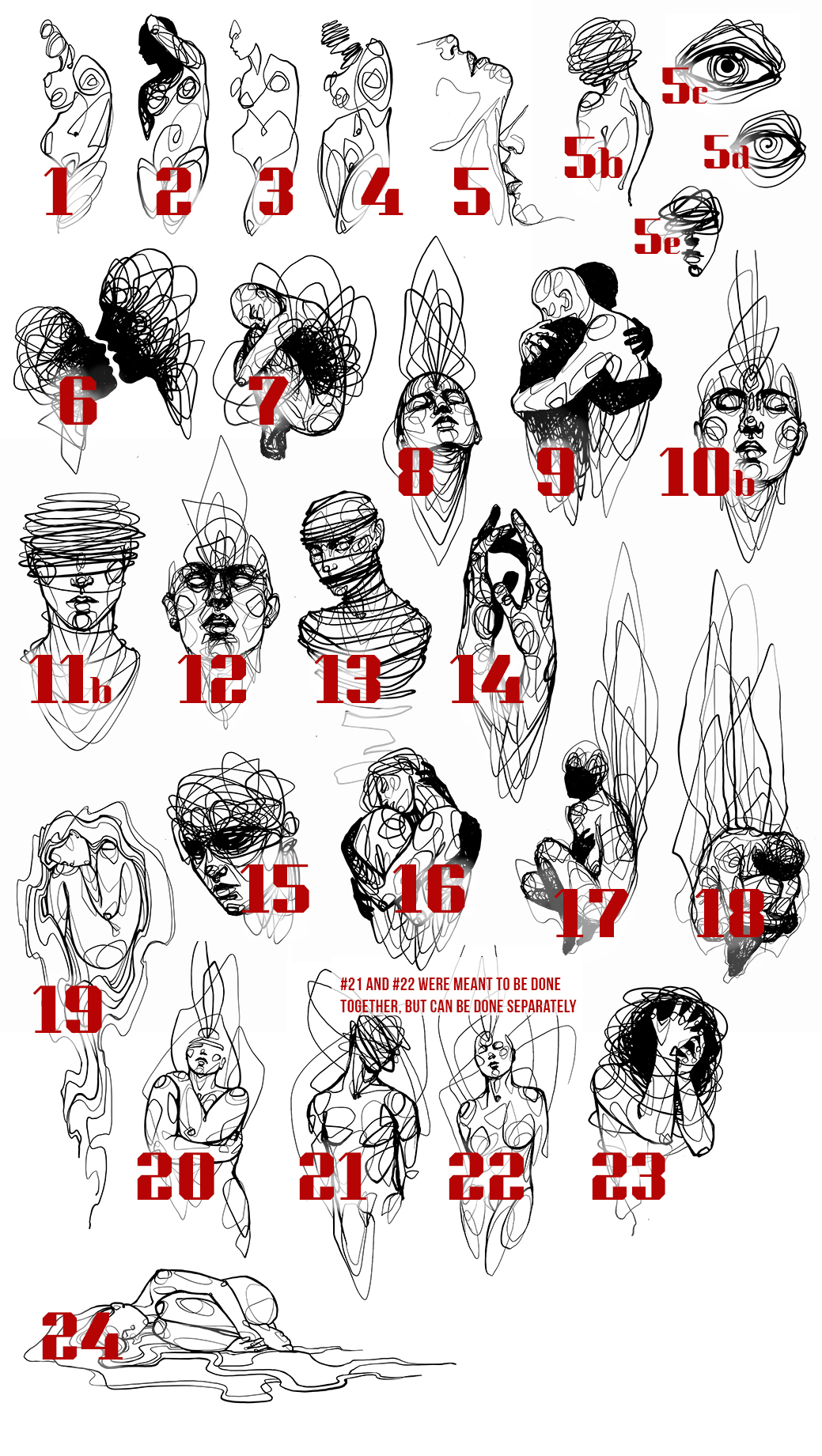 *Limited to 11 people per each design
(although I usually remove them after tattooing 3-5 times).
**You receive a 15% discount from the normal rate of custom designs.
***I can make slight alterations, modifications, adjustments to your preference.
****You may also purchase these to get them tattooed by another artist if you are not able to get tattooed by me.