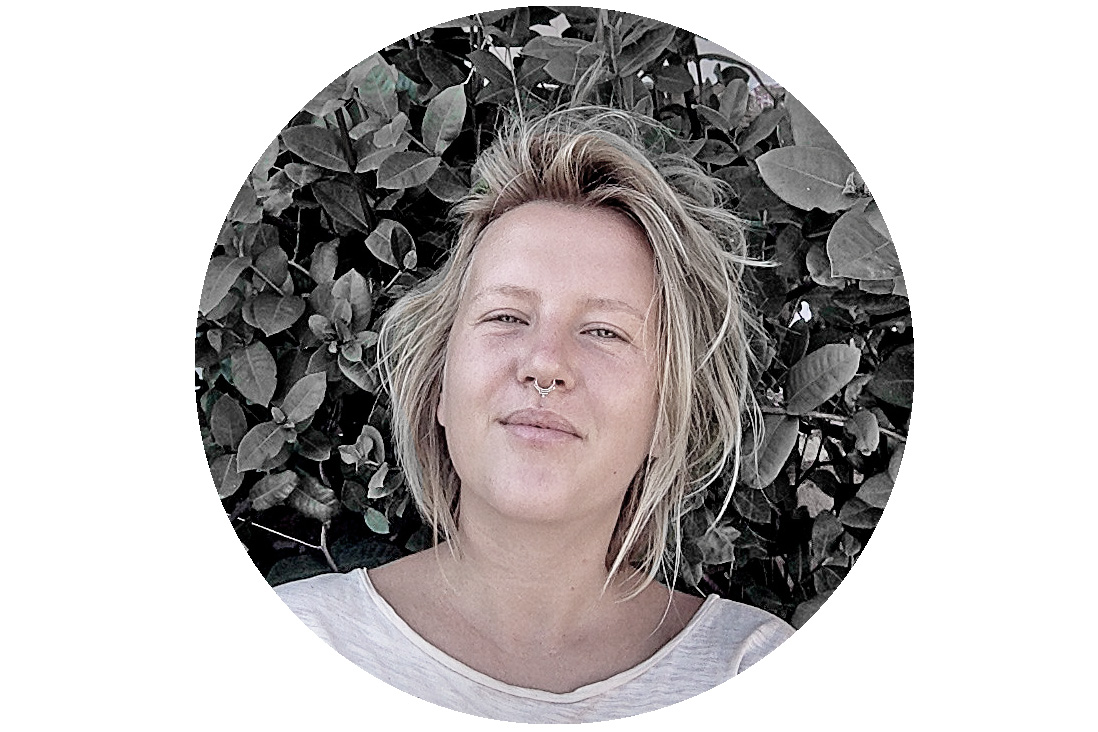 Hi! My name is Jio Maia!

I was born in Dzerzhinsk, Russia, moved to Portugal when I was 9 years old with my mum, spending the teenage years in Algarve and then studying for 4 years in Lisbon.
I have been doing art most of my life. I studied Architecture for a year, decided I wanted to go in a more artistic direction, so I switched to a Painting Bachelor's Degree in the Fine-Arts University in Lisbon. I didn't finish it because on the 3rd year I began tattooing and decided to just do that, seeing how University was not inspiring me.
I started tattooing in 2012 and that became my main artistic expression.
At the moment I don't really have a permanent base. Berlin, Germany is definitely one of my homes where I keep returning a few times a year.
I first visited Berlin 6 years ago with the intention to move there, but my nomadic heart has been driving me to travel around the World and that's what I've been doing.
Even though I travel to many Countries, I prefer to tattoo in only a few places (at the moment, it's mostly Berlin and San Francisco)
because I usually need to get into a working mindset and feel grounded and safe in a place to give my best for tattooing. 
MY TATTOO STYLE AND APPROACH 
There is something special about the whole process of creating an art piece that lives on and changes with my clients, that is painful to receive and yet so enjoyable to wear.
In the last 3-4 years I developed a unique style that sometimes can be called as Line work, Chaotic Blackwork, it's hard to name it.
It consists of unique designs that are mostly made out of lines, sometimes minimalistic and delicate and other times very chaotic and dark. 
I focus on the flow of the body, on how the tattoo relates to its shapes and curves.
I work in two ways:

I either create unique custom designs by collaborating with my clients, where they give me a direction, an idea, show me previous works of mine that they love most and I take it from there. In this case. In this case the design is only for them and will not be replicated, unless is agreed upon with them.
The second way is creating Flash designs. This is mostly how I created and gave direction to my style, by drawing designs that I truly loved and that excited me and proposing them to people, posting them online until somebody would truly resonate with them and want to tattoo them. 
I still create a lot of new flash designs and try to balance my work with tattooing 50% custom designs and 50% flash designs. 
If you have more questions, please visit the FAQ page. 
SELF-EXPLORATION JOURNEY

Tattooing is not my full time job, so there are periods throughout the year in which I switch off and take time to do other things that excite me and refresh my being.
I am deeply passionate and involved in personal and spiritual growth.
I spend my free time travelling, attending retreats and workshops on meditation, self-realization, self-empowerment, exploring Nature, volunteering and living at communities and ashrams and many more fun things that inspire my work.
If you wish to know more about my personal journey, you can follow my personal Instagram.
Ever wondered how a tattoo artist becomes a tattoo artist?
I am sharing my personal journey of how I came into the tattoo industry, how I got the idea of becoming a tattoo artist,
how I struggled to find an apprenticeship and how it all worked out.
A little inside view into my journey.
Thank you for reading and watching!